Start Strong and Learn Through Play
Bringing you ideas and activities, so that every child of every ability has lots of great play to do at home and in the community.
Bringing support to all children who haven't started school yet particularly babies, toddlers and pre-schoolers:, so they have opportunities to learn through play.
Bringing support to their families particularly parents and grandparents, so they know how to help their children learn.
Supporting Children to Learn
Do you want some advice to help your child learn?
Talk to EarlyEd for advice and support about anything to do with your child's development and learning. All you need to do is call us on (02)9923 2727, email us or join one of our playgroups, story time or Cubby House Toy Library to meet one of our team.
Perhaps you:
Are not sure how to how to find a preschool or childcare?
Don't know if your child is ready?
Want ideas to help your child learn?
Then give us a call.
You can also follow us on Instagram and Facebook for great play ideas.
Learn to Play – Play to Learn
Play ideas for children of all abilities that are easy for parents to manage. These are all low cost / no cost, inclusive play ideas.
EarlyEd and Play for All Australia have partnered to bring families Learn to Play – Play to Learn.
Several times a week, via Instagram and Facebook, we bring families new play ideas so that every child has lots of great play to do at home because play matters. Play supports children's learning and social inclusion. For more information go to our Learn to Play – Play to Learn blog here.
There are just so many ideas out there! When a family has children with different abilities and ages it is hard to sift through all the ideas to find what will meet their needs.   Learn to Play – Play to Learn focuses on ideas that fit with the needs of children under 8 years of age. Not every activity will work every time for all children and families but we are making sure we share a range of ideas.
Our approach uses things we can find around the home. We have included ideas that:
support children that need help to learn to play
involve the whole family
don't make anyone feel like they need to be a super parent
can be played in anyone's home
uses what is available around the house
can be adapted to suit the needs of many children.
Click here to read some of the ideas you may have missed if you haven't been following.
Click here to download the Learn to Play – Play to Learn flyer.
Join in a free Pop Up Playgroup
Our playgroups pop up where communities need them.
Who are they for?
The playgroups are designed for any family who are:
wanting support to help their child learn during their early years
worried about their child's development.
They are run by experienced teachers and therapists.
We might be part of a current community playgroups or programs e.g. toy libraries, playgroups.
We can:
tailor activities to support the individual learning needs of children attending,
help parents with specific ideas for their child and
provide support about childcare and learning needs.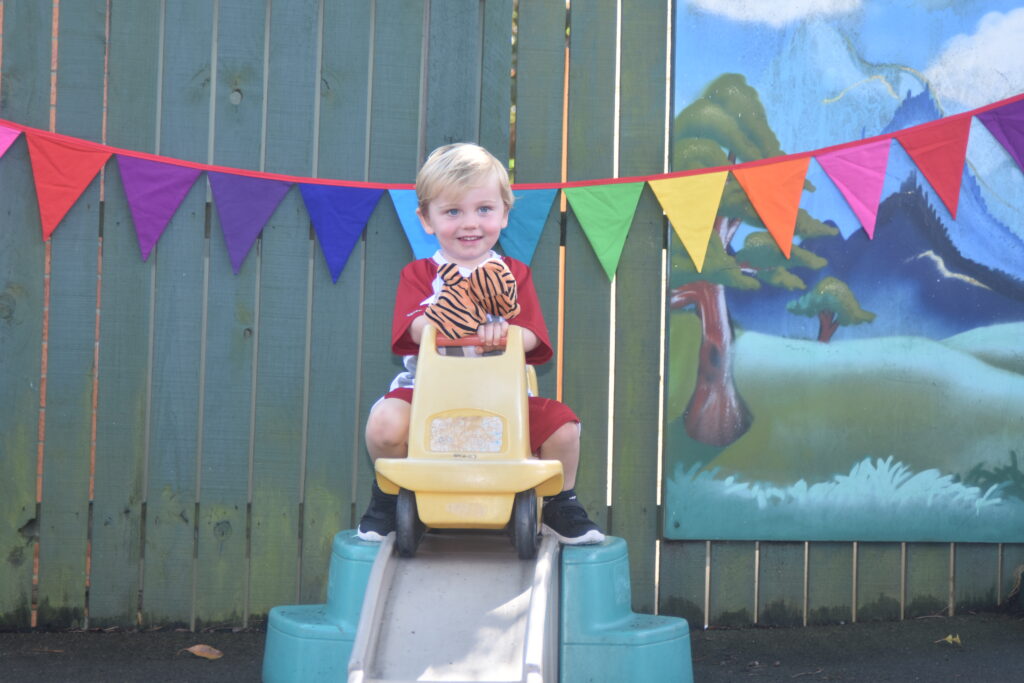 Cubby House Toy Library
Start Strong Pathways funding support for the Cubby House Toy Library at Forestville helps families use this well established, valuable community resource and access advice about child development. Call to ask for support (02)9923 2727 or go to this page for more information about borrowing and supports.
Ask about how the Cubby House Toy Library can offer support to community activities and services.
Community Events
EarlyEd's Mobile Early Childhood Education approach is to meet families who may not be part of mainstream community education activities. We use local opportunities to connect with families and support them into mainstream services and share early education ideas.
Professional Development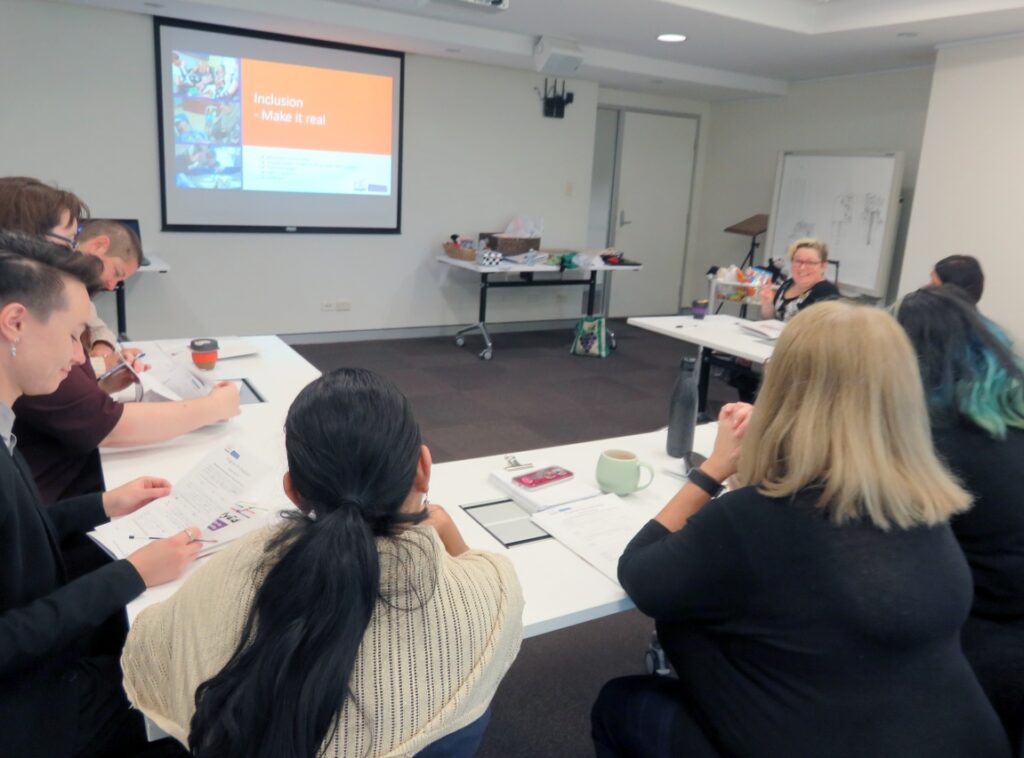 Community Partnerships
Ask us for a Pop Up Playgroup or to support yours.
Our funding is particularly designed to support 0-3 year olds who haven't or who can't access childcare or preschool.
We are particularly interested in organising Pop Up Playgroups in shopping centres parks and at community centres where babies, toddlers and pre-schoolers and parents and grandparent might go.
Our programs join in and complement your current community early childhood programs e.g. toy libraries, playgroups. Pop-up playgroups may be an extra session or join in a current program.
Refer a family to a Playgroup or invite us to support at yours. (click here)
EarlyEd supports playgroup coordinators, early childhood centres preschools and other community programs through training and advice to improve their skills in supporting children to learn and be included. We help services that want to know more about child development, understanding if a child needs help, all areas of early education and how to help families that ask them for advice. We have been running supported playgroups since 2005 and currently even run some online!-this doesn't make sense here under training and development
Our programs provide relevant, practical training that target what each centre or service needs so that by the end of the training staff feel confident to implement the strategies and ideas with all children. EarlyEd's training programs are more than a workshop!
To find out more, click here.
Start Strong
EarlyEd is funded for Sector Development Capacity Building and Start Strong Pathways by the Department of Education as part of their commitment to early childhood education for all children no matter what a child's circumstances are.
"Community based and not-for-profit services are available to help support the early learning needs of young children by offering families a pathway into early childhood education. These services also help expand a child's social horizons beyond family and home-based interactions."
About the "Sector Development Capacity Building Program"
EarlyEd is funded to support Sector Development Capacity Building of preschools designated to EarlyEd in Western Sydney. When delivering this role EarlyEd educators bring with them EarlyEd's commitment and training in collaborative practices as well as many years of experience in early childhood intervention and supporting inclusion. EarlyEd is able to offer capacity building support to centre staff that meets their individual needs. This is developed after shared conversation and planning. Mentoring and training have been the most requested support particularly regarding behaviour support and managing NDIS in their centre.
Purpose
"Research shows that children who participate in a quality early childhood education program for at least 600 hours in the year before school are more likely to arrive at school equipped with the social, cognitive and emotional skills they need to engage in learning."
The benefits endure well beyond primary school. Higher levels of educational attainment, economic participation and family well-being have all been linked to moderate levels of participation in early childhood education." – NSW Department of Education
Note: Not one of our designated preschools? Other early childhood education services not funded under Start Strong may find there is other funding they can access to obtain support from EarlyEd. Please call us on (02)9923 2727 to discuss training needs.
About "Start Strong Pathways"
1. Purpose
The Start Strong Pathways program will help provide educational supports for young children prior to preschool enrolment, strengthen the engagement of children within these services, and help promote the importance of early childhood education to parents.
2. Objectives
"Start Strong Pathways has three core objectives:
support educational engagement of children too young to receive a preschool education
support pathways to preschool
promote the importance of early childhood education to parents and communities"
Start Strong and Learn through Play