The Toy Library operates:
In-person browsing/borrowing, no appointment required, at Forestville

Mondays 12.00pm to 2.30pm

Thursdays 10.00am to 2pm
Click 'N' Collect with pick-ups available by appointment from:

Forestville
Mondays 12:00pm to 2:30pm
Wednesdays 11:00am to 11:30am
Thursdays 10:00am to 2pm

North SydneyTuesdays 11.00am to 12.30pm
Wednesdays 11.00am to 12.30pm
Northern Beaches Council Library Manly


Thursdays 10.30am to 11.00am

Northern Beaches Council Library Mona Vale


Thursdays 10.30am to 11.00am
How Families Can Join the Toy Library
Click on the purple button below to complete our online enrolment form. If you have a gift voucher, enter the voucher number in the form.
Return to this page
Choose your subscription level from the drop down list below. Then click the "BUY NOW" button to pay (PayPal account not required). If you have a gift voucher, do not complete step 2 or 3.
Once completed our staff will be in contact with further information on how to begin borrowing.
If you wish to borrow from the Toy Library for your Early Childhood setting, please email cubbyhouse@earlyed.com.au for an enrolment form.
How to Purchase a Gift Voucher
Scroll through the "Subscription Options" below and select "Gift voucher purchase" then click the BUY NOW button to pay. (You do not need register by clicking the purple button)
An E-Gift Voucher will be emailed to you in 1-2 business Days once payment is approved
Email voucher to the lucky recipient!
It is located at the rear of Forestville Senior Citizens' Centre
Cnr Starkey Street & Warringah Road, Forestville.
Parking is available adjacent to the library on the southern side of the Memorial Hall.
To Join
Register here or call us on (02) 9923 2727 for more information. We can also offer support for agencies. Call us to discuss your needs with our staff, or to make an appointment.
What is the cost?
12 month membership:
General public: $100 per year (plus $30 bond)
EarlyEd families: $80 per year ($0 bond)
Are you a concession or pension card holder? If you need any financial assistance to access the toy library then please speak with one of the toy library staff.
Loan period
Up to 4 weeks. Families may change toys more frequently.
Number of items per loan
5 Toys and 5 Children's Books or Parent References.
Reuse, Recycle and Repair
To donate:
The Toy Library is in need of quality, well maintained, clean toys. We can't use soft toys.
Please contact us if you wish to donate specialist toys or equipment in good condition so that we can check that it is what the library is in need of.
Involved with recycling:
EarlyEd is committed to supporting reuse, recycling and repair approaches in the community and keeping toys out of our waste. Please be in touch if there are ways we can be more involved with these community approaches.
There are many organisations in the local community that are happy to recycle toys and may also repair them. Go to https://recyclingnearyou.com.au for local recycling opportunities.
This Northern Beaches Council link shares local waste reduction opportunities.
Individual Therapy Appointments
Book an individual appointment with an EarlyEd Physiotherapist, Occupational Therapist or Speech Pathologist. Available to members at $193.99 by appointment only.
Resources available
EarlyEd's Toy Library has a wide range of toys, games, books, and therapy/gross motor equipment. We also have a parents' reference library providing books on topics including speech, language and learning difficulties.
Hygiene
Families are required to clean toys before returning them. Please advise staff if there has been any illness or COVID infections recently in the home, so staff can take additional measures.
Early Childhood Settings
The Cubby House Toy Library provides early childhood centres with access to a range of toys and resources suitable for young children. EarlyEd can also support your staff with ideas and strategies that can be used to encourage development while in engaging in play. Contact us to learn more.
Is your child 0-5 years old?
Check out our free programs for families and children.
You can book an appointment with our educators for advice and support at the Toy Library.
This advisory support service is funded through Start Strong Pathways, Department of Education, NSW Northern Sydney area.
Click here to check for any programs on offer.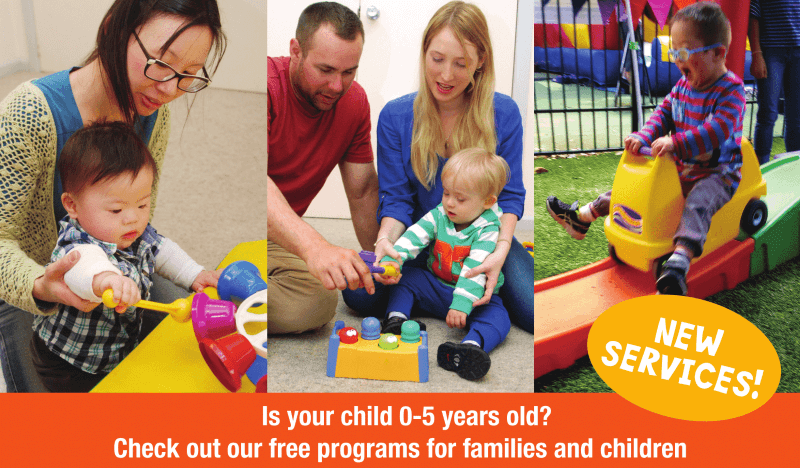 Online Toy Database
Browse our online catalogue now!
Volunteer
Volunteer at EarlyEd's Toy Library.