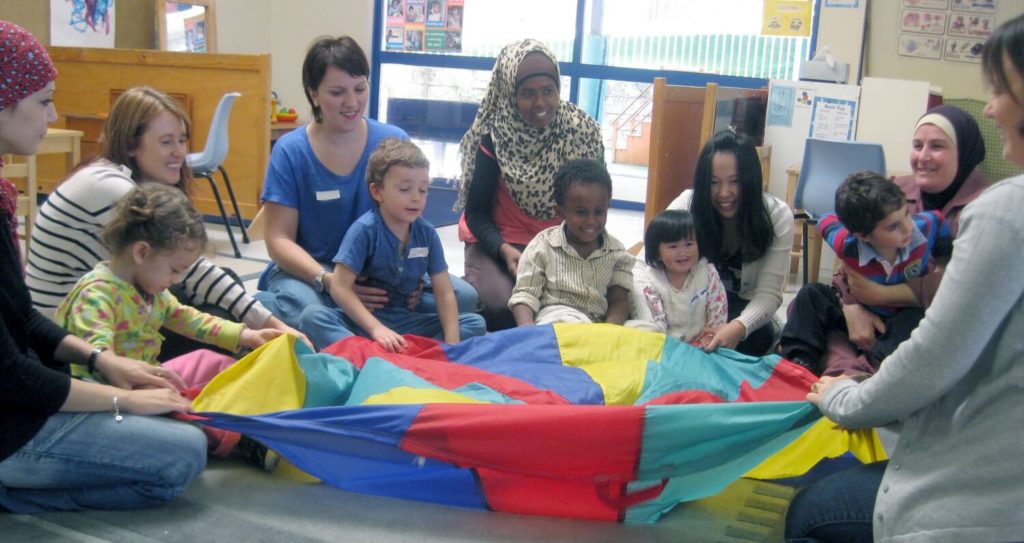 The value of groups: learning together
EarlyEd has been running group programs for over 35 years because they offer opportunities that individual sessions can't.​​ They focus on the different needs of different age groups for example babies, preschoolers and school starters.​​ Quality group programs individualise all goals for each child and family.
2020 Group Program Timetables
EarlyEd runs weekly group programs in a number of locations across Northern and Western Sydney. View the group program timetables below:
[[[["field10","equal_to","No"]],[["show_fields","field9"]],"and"],[[["field9","contains","Other"]],[["show_fields","field11"]],"or"],[[["field9","contains","From another website"]],[["show_fields","field12"]],"and"],[[["field10","equal_to","Yes"]],[["show_fields","field13"]],"and"]]
keyboard_arrow_leftPrevious
Nextkeyboard_arrow_right
Why groups?
Learning from other families
Group programs allow you to learn from other parents and watch others use strategies that may be helpful for you and your child. You can learn from ideas that staff offer to other parents, and watching how children respond to different strategies.
Social opportunities for children
Social learning occurs when others are around. Groups allow children to practice with different children and adults, and allow your child to see what other children are doing. In a group setting, children develop the social skills required in learning environments, for example the role of the teacher or the importance of staying with the group.
Support for the whole family
Groups allows brothers and sisters to learn how to play with their sibling, by learning special skills such as signing. Groups also help parents learn how to support their child in the context of their family dynamics. Extended family members who are involved with your child are also welcome to join in groups.
Natural play environments
Group programs expose children to a wider variety of activities, from which they can move around and come back and try again. They learn over a longer period of time and parents can pace the input children receive. Children in group learn to cope with not being the centre of attention for the whole session.
Early Learners
For children from 18 months to 4 years, with any type of disability. A great place for children to interact with each other, and parents/carers to meet and develop.
Supported Playgroups
EarlyEd can help families with young children to socialise at local, mainstream community playgroups. Playgroups are a great way to help your child to learn new skills in a natural, play-based setting.
Transition to School
Starting school is a big step for your child and your family. Many children with disabilities benefit greatly from a transition to school program, as it allows them to adjust more easily to the school setting.
Parent Support
MyTime groups are for parents and their children who have additional needs such as a disability or developmental delay, and are designed to give you some time to care for yourself.
SportEd
Our SportEd program allows children to develop the skills needed to join in all types of active groups such as dance, swimming and ball sports. Families are involved, so that they can help their child practice these skills at home or in the community.
School Holidays
EarlyEd delivers a range of intensive school holiday groups providing the opportunity for the whole family to develop skills to use at home or in the community.