Current Opportunities:
We are looking for a Digital and Content Specialist part time. Follow the link for details.
EarlyEd is currently looking for professionals in Western Sydney in the following areas (click for position descriptions):
Working for EarlyEd
A career at EarlyEd promises to be rewarding as EarlyEd strives to provide the best possible early childhood intervention services for children with disabilities and their families to ensure their maximum participation in the life of the community.
We employ qualified and committed staff who want to make a difference in the lives of the children and families that access our service.
We are committed to equal opportunity employment, diversity and inclusion in our workplace.
Our staff have a strong sense of commitment and we value respect, sensitivity, inclusiveness, best practice in early intervention, family centredness, diversity and professionalism. These are the values of EarlyEd and they are shown in our workplace both with the families and the staff.
We offer full and part time positions. EarlyEd is always taking applications for the following positions (even if not advertised):
Occupational Therapists
Family Support Workers
Psychologists
Speech Therapists
Educators
Physiotherapists
Interested? Send your CV and cover letter to jobs@earlyed.com.au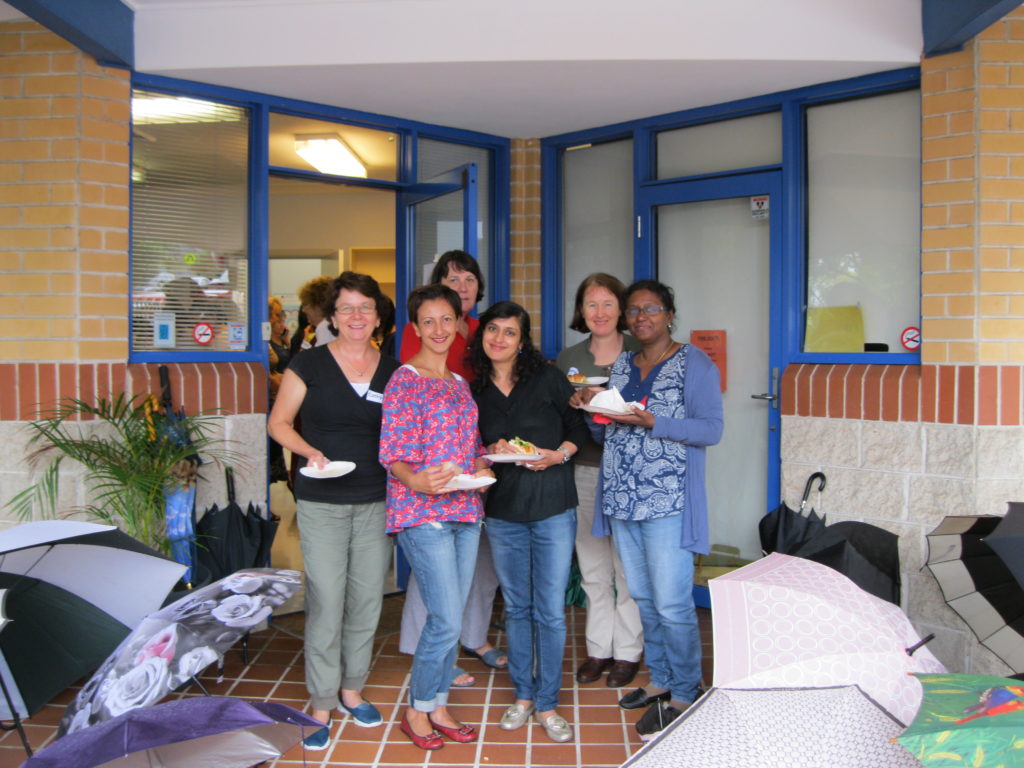 An EarlyEd Career
As a well established not for profit organisation, EarlyEd has been providing high quality early intervention since 1979. EarlyEd offers their staff a rewarding and satisfying career.
Salary Sacrifice:
Salary packaging or salary sacrificing is a tax effective means of using part of your salary towards what are known as 'non-cash benefits'.
Buy Back:
EarlyEd offers employees the option of using the buy back scheme. This allows staff the ability to buy back time in the school holidays. The employee's salary would then be annualized. EarlyEd also provides 4 weeks annual leave (pro rata)
Enterprise Agreement:
EarlyEd is entered into an Enterprise Agreement and is reviewed on a regular basis.
Training and Development:
All the staff at EarlyEd have the opportunity to participate in ongoing training and professional development. Staff can attend a variety of courses, workshops and conferences both internally and externally that are early intervention and/or discipline related. All staff participate in the EarlyEd staff development days 4 times a year as well as receiving discipline specific mentoring.
Work/Life Balance:
EarlyEd is a family friendly employer and we promote having a healthy work/life balance with all our employees. We understand that offering staff flexible working options allows our staff to be able to have a better balance for work life and home. EarlyEd offers part time work, flexible working arrangements and time in lieu.
Caring for staff:
EarlyEd provides a working environment that is supportive, friendly and promotes the health, safety and well being of all staff members.
Why do our staff members love working for EarlyEd?
Sarah - EarlyEd Speech Pathologist
"EarlyEd allows professionals who are passionate about Early Intervention to work together as a team, to support families. It aims to provide an inclusive, holistic, family centred and transdisciplinary approach to meeting the needs of our families."
Vanessa - EarlyEd Special Educator
"EarlyEd has a wonderful team environment where staff are always happy to help and support each other."