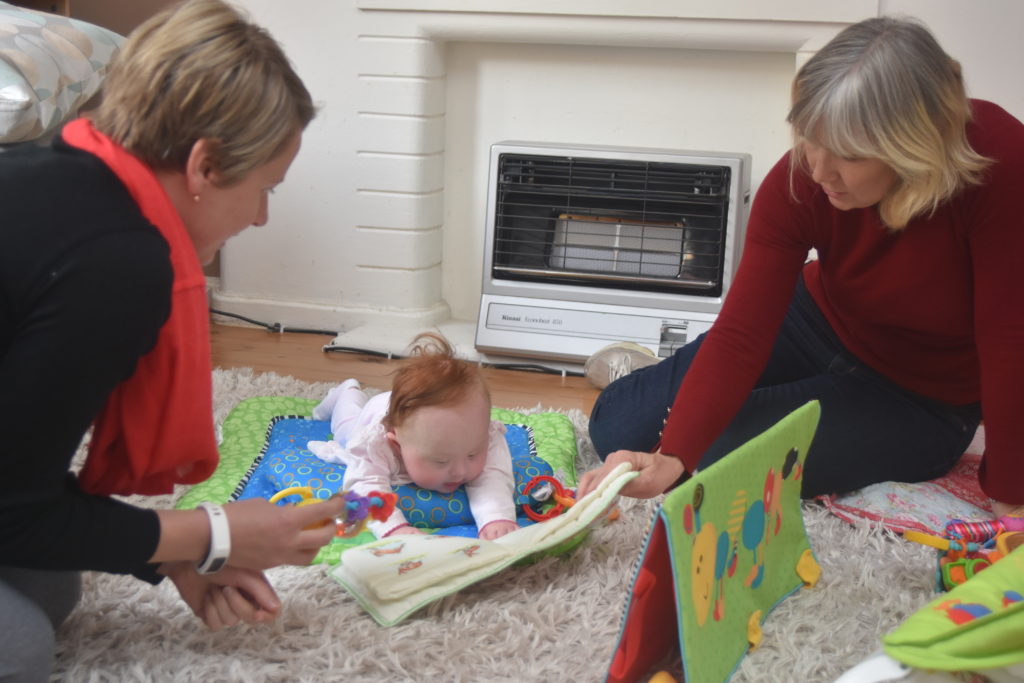 Physiotherapists are movement specialists. They have detailed knowledge of the motor and sensory systems, muscle control, movement, posture and physical function.
EarlyEd's physiotherapists work in partnership with families to assist babies and children to develop strength, balance and mobility to engage in play and movement at home, school and in the community. We also work with families, community organisations and schools to enable children to reach their potential and participate in the daily activities of each setting.
EarlyEd's physiotherapists assess and treat infants and children with a range of conditions including:
Global and physical developmental delay including Prader Willi, Down Syndrome, Williams Syndrome, Fragile X, Retts, Hyoptonia, prematurity, other genetic conditions; and delays of unknown cause.
Cerebral palsy
Spina bifida; muscular dystrophy and spinal muscular atrophy.
What does a physiotherapist do in early intervention?
Physiotherapists working with infants and children determine if a delay exists in the development of movement and motor control; and what factors are impacting on the delay. These factors are addressed in sessions by means of activities, handling skills and games for:
Maximising the child's participation in activities
Developing muscle strength
Achieving physical milestones
Developing coordinated movement
Maintaining range of movement
Developing motor planning skills
Equipment provision to assist with mobility and movement control
How can physiotherapy services at EarlyEd be funded?
Physiotherapy services can be funded using your child's NDIS package under Improved Daily Living Skills (Therapy Supports, Assistive Technology or Home Modifications). Alternatively, if you are not eligible for NDIS funding, our services can be funded by a range of other funding options including Medicare, private health insurance or private funding.
What kinds of specialised physiotherapy services does EarlyEd offer?
Physiotherapists at Early Ed have specialist skills in developmental delays and disability. They determine if a baby or child has a delay in gross motor development and what the contributing factors are. They have expertise in a range of genetic conditions that affect global development. Physiotherapists work collaboratively with doctors, other therapy disciplines (occupational therapists, speech pathologists), specialist educators, teachers, and day care/preschool staff to help children achieve their potential. Early Ed staff have expertise with equipment prescription for children with disability, including standing frames, walking frames and supported seating.
Why would I use Physiotherapy services?
Physiotherapy can help your child if you are concerned that their motor development may be delayed and/or if they have a diagnosed disability. Early intervention is important for your child to learn to move well from the beginning. This will mean they continue the development of normal movement patterns and prevent structural problems.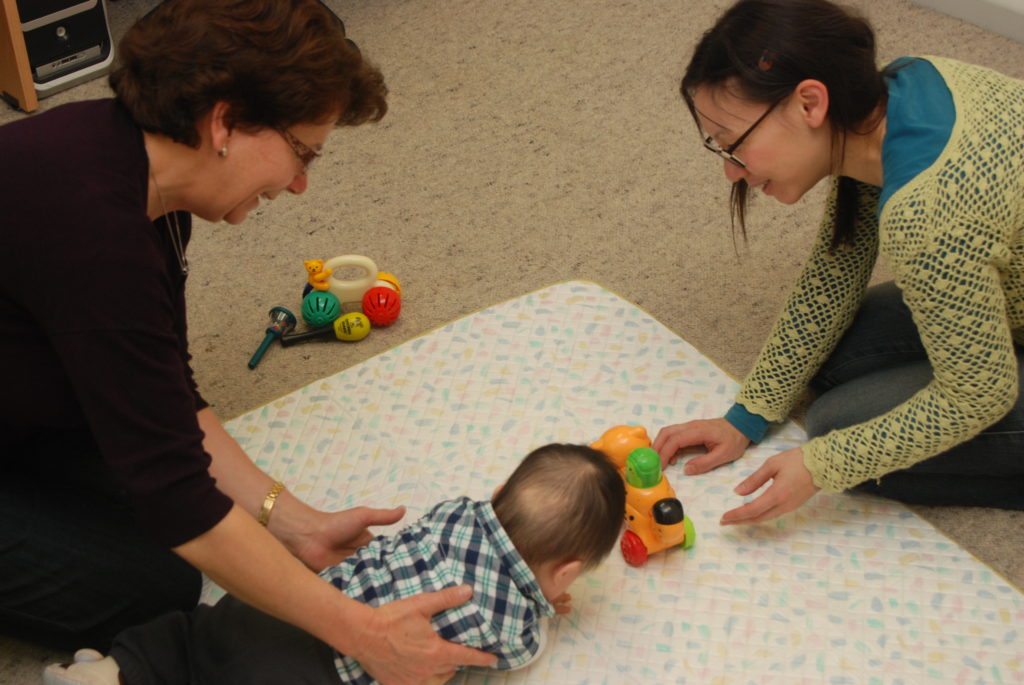 Physiotherapy and EarlyEd