Baby Development & Needs
At EarlyEd we provide a range of services for babies who are delayed in their development or have been diagnosed with a disability. If this is your first child, you may be surprised when someone suggests your child is not developing as they should.
It can be quite hard to notice the delays when a child is young. Sometimes, speech or physical development are the most obvious delays, but these could also be an indication of difficulties in other areas of learning.
Babies (0-18 months) need to learn to play, walk and talk. However, some babies find this difficult to do or just seem to be learning slower than they should. The most important thing your baby needs is lots of cuddles and playtime with all the family.
What is Early Intervention for Babies
Early intervention for babies usually starts with a physiotherapist. A physiotherapist being involved early helps babies to move and sit well, so that they can play and interact well. Good motor development will also help other areas to develop.
As your baby is developing in all areas at once your intervention team involves support from many professionals. This means that when you meet with special educators, occupational therapists and speech pathologists they can advise you and your physiotherapist about the services to best meet your child's individual needs.
Why Early Intervention is Important for Babies
When a baby's development is delayed it is because they can't do something or they find it difficult. When something is hard to do we often avoid doing it, but we'll never get better at something by avoiding it. We need to help your baby to find it easier to try hard things. We can physically support your baby to move in a way that will help muscles develop and the brain to learn how best to do things. We can arrange toys and furniture to make them feel confident and interested. We can make activities fun and motivating.
Early Intervention for Babies at EarlyEd
EarlyEd's early intervention is carried out as part of your daily routines. Babies' lives are all about cuddles, looking around, touching things, nappy changes, bath time, being picked up, being carried and being fed. In intervention you will learn about good ways to teach your baby how to do new things while you carry out your daily activities.
Your baby's intervention staff will show you ways to:
Hold, carry and pick up your baby so that muscle strength develops
Make sure your baby can look at, explore and touch things, learn how to hold toys and use their hands
Be able to be fed successfully
Interact with your baby, so that your baby learns to copy you, smile, giggle and babble with you
Support your family to be part of your networks and community
Where Early Intervention for Babies Occurs
Your early intervention visits can include visits to your home and to the local EarlyEd centre. You will be able to meet with EarlyEd for advice and coaching on how to support your baby. They can give you advice about what things to do and how often to do them and how to use what you have around the house to help your child move and develop.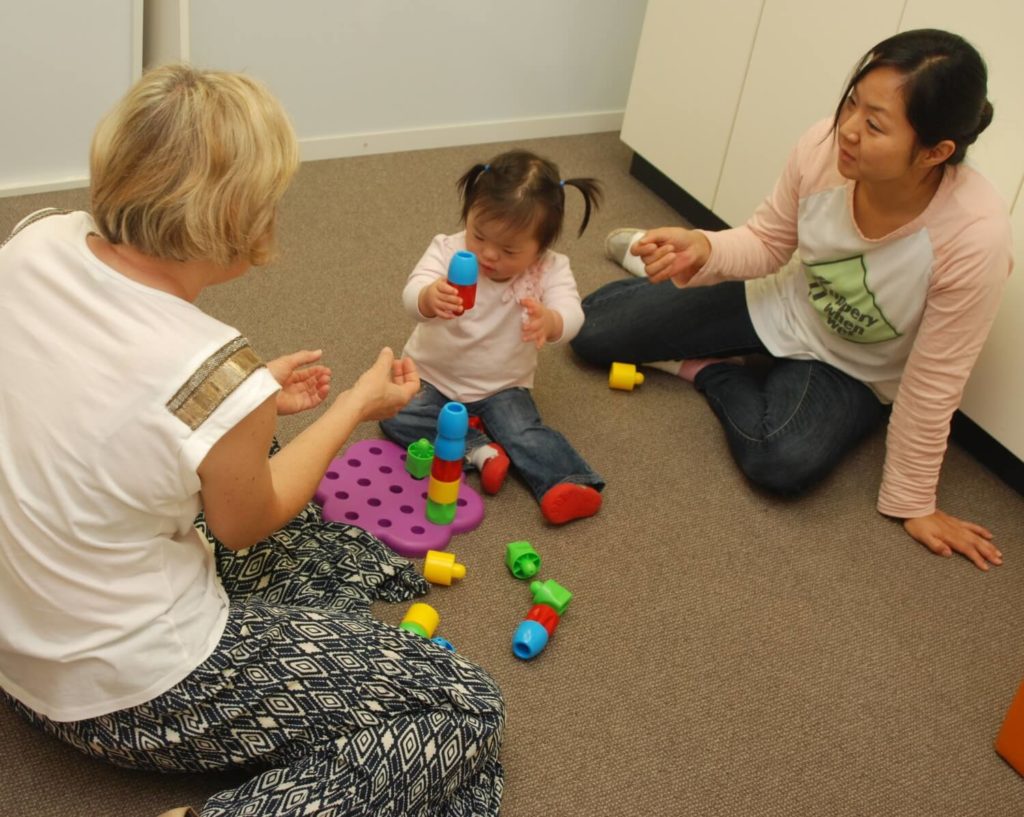 EarlyEd Can Help
Take a look at our baby early learning brochure for further information on how EarlyEd can help support your child.
If you are worried about your child, speak to someone who could help. At EarlyEd, we encourage you to trust your own feelings. You are the parent/carer, and you know your child best! Children learn the most from those who are closest to them.
EarlyEd (9923 2727)
Early Childhood Intervention Infoline (1300 656 865)
Your GP (Doctor)
Your local Early Childhood Nurse
The sooner early intervention is started the better it works. If you are worried about your baby's development or if their birth history means they might be at risk of being delayed – contact EarlyEd as soon as possible.