Learn to Play – Play to Learn.
There are just so many ideas out there! "Here's what you can do with your children while socially distancing at home! " When you have children of different abilities and different ages it is hard to sift through all the ideas to find what is going to work for your family. For this reason, Play for All Australia and EarlyEd have partnered to launch Learn to Play – Play to Learn.
Our approach is to bring to families, via Instagram and Facebook regular, inclusive, low-cost / no-cost family-friendly, play ideas so that every child has lots of great play opportunities at home.
We will focus on ideas that meet the needs of children under 8 years of age. Not every activity will work every time for all children and families but in the coming weeks we will make sure we share a good range of ideas.
Play to Learn
As EarlyEd's purpose is to promote early childhood education we will make sure we help you think about the learning opportunities of the play you do. Play is a child's work. Play matters. At home there is so much to learn. Parents and carers can support these opportunities and make the most of them.
Learn to Play
We know that children also have to learn to play. They don't always know what to do. Children with delays in their development or disability may need more support to learn. We will include ideas to help families to support their child's learning.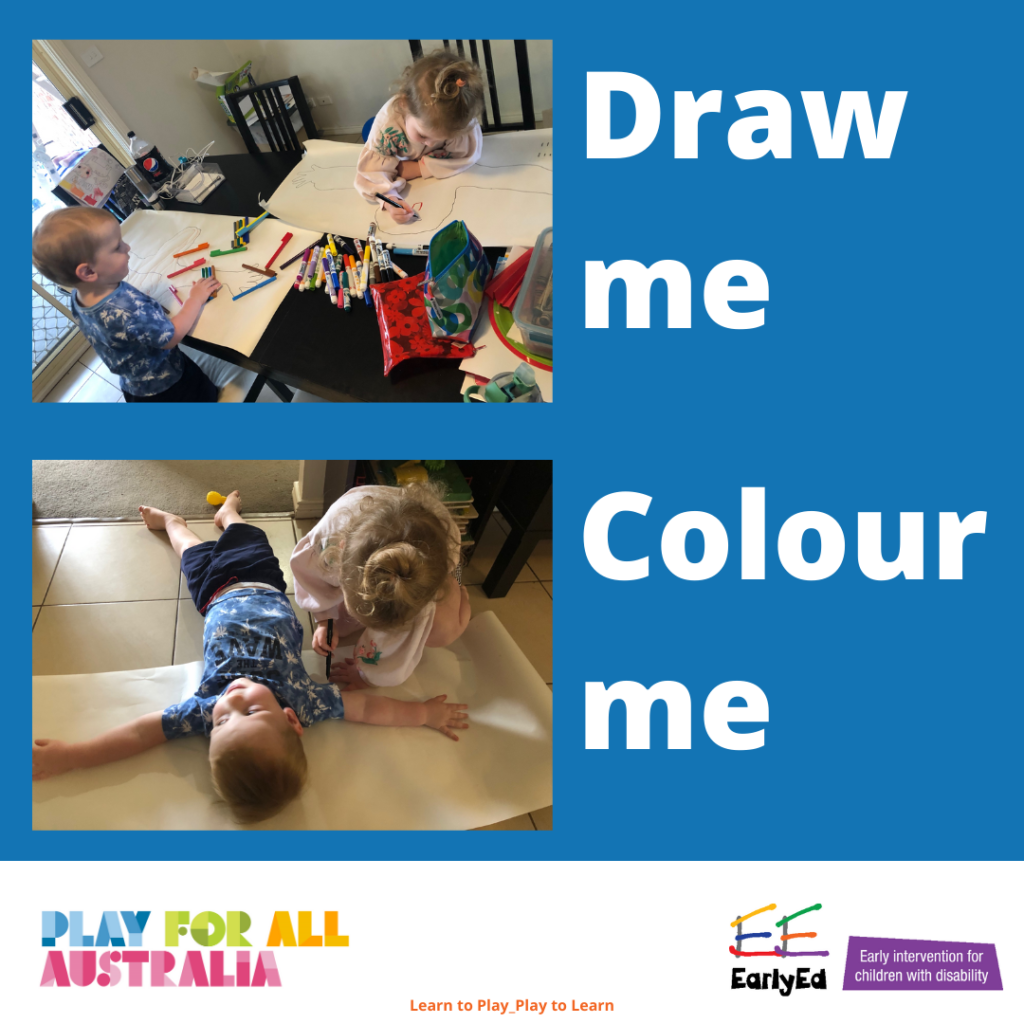 Learning around the home
We will focus on using things we can find around the home. We will particularly include ideas that:
support children that need help to learn to play
involve the whole family
don't make anyone feel like they need to be a super parent
can be played in anyone's home
uses what is available around the house
can be adapted to suit the needs of many children.
The Learn to Play – Play to Learn. team consists of parents of children with a disability and the EarlyEd early childhood intervention team of teachers, speech pathologists, occupational therapists, physiotherapists and behaviour support specialists.
We recognise that some parents and carers may have lost jobs or are working from home and might be sharing space at home with lots of others. We hope we are being realistic by giving ideas that families can manage to do in any home and for little or no cost.
We hope through Learn to Play – Play to Learn. that there will be lots more great play for all Australian children and families.