Why Sport Benefits Child Development
How important is sport?  For some Australians – extremely!  It's seen by many as a core part of our culture.
What value is there then for children, especially children with a disability to actively participate in sport?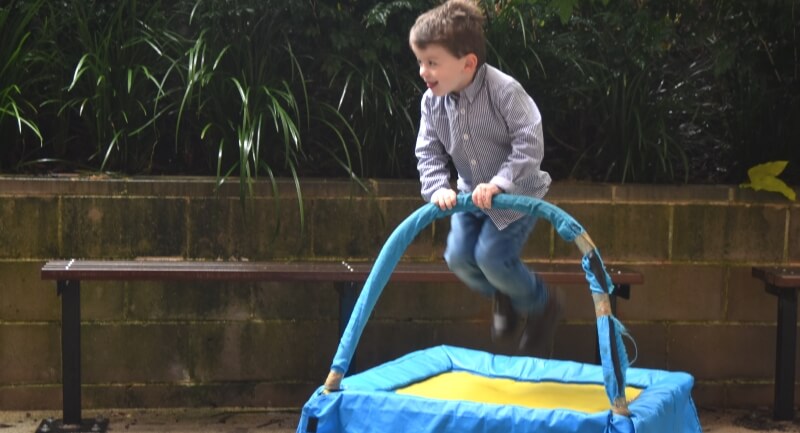 Involvement in sport as a child, even a non-competitive sport, has a large range of benefits which contributes to a child's overall development. Whilst a child will learn the skills involved in the given sport they are active in, they also learn a variety of accompanying skills.
Being involved in sport also means being involved in a community; since children's sport is rarely conducted in an individual setting, even for individual sports like tennis and swimming, children who are active in sport are also engaging in the community.  Whilst the focus is on physical elements, there is also an overall developmental approach. Social and emotional development occurs concurrently with specific sports-based skills.  Emotional and social skills like turn taking, learning rules, following instructions, building confidence and involving others, develop and mature alongside the physical skills.
Many of these skills, first learned in a sporting environment, will be used in other situations such as school, home, in the community or at a park.  These are necessary, basic skills needed to be able to take part – not just in sport but in any number of interactions a child with a disability will have with other children and adults.
Children with a disability often aren't ready or able to join mainstream sports programs.  They need to be able to initiate and contribute, which themselves are skills that need to be encouraged and worked on.  The EarlyEd SportEd group uses a weekly routine over a term.  This helps children get used to the routine, through repetition and adding small steps to build their skills. The children grow in confidence and are challenged as they progress. Some children will have greater needs than others.  In these cases EarlyEd's professionals may use visuals or sensory toys where needed to help individual children.
Parents of children with a disability that attend SportEd want to understand the big picture – want to know the long term outcome.  What the purpose is, and what they are working towards and how.  Engagement in sport will not just result in improved gross motor skills.  You can also expect to see development and improvement in communication, fine motor, social & emotional skills.  This allows and assists in participation and inclusion in the wider community.
Children may be exposed to sport at child care, school and elsewhere. However there are times children are being left out because of not having skills and knowledge.  It can be harder for children with additional needs to take part, due to the speed of the activity, and the processing required.  SportEd aims to develop skills by customising activities.
Once children with disabilities are capable of moving into mainstream sporting settings, we often see sporting clubs and groups not equipped or trained to include a child with disabilities. For this reason, EarlyEd can assist parents to learn how to advocate on behalf of their child and guide and support other adults in how to interact with and include their child.  EarlyEd also works with community groups like sporting providers to capacity build teachers and coaches to learn how to include everyone, including those with additional needs so that they may have the same fun experience and confidence building that sport can create.  As always, we welcome your questions about any of our programs including SportEd.  Contact us to learn more or for inquiries.