National Volunteer Week – Volunteers at EarlyEd
EarlyEd acknowledges our volunteers and recognises the importance of volunteering in creating strong communities.
EarlyEd has a long and most successful association with volunteering. In fact, from its very inception in 1979, volunteers have been instrumental in helping to establish EarlyEd as a leading expert in providing early childhood intervention services to families whose child has a disability or a developmental delay.
Congratulations to Volunteering Australia for their 30 years of supporting good practice and growth in volunteering. EarlyEd is committed to good practices and has valued its guidance. We use these with all our volunteers from those who are
students doing a required short term block of hours
retirees and those wanting to give back to their community
those wanting to gain experiences working
corporate volunteers that come in as a team for a few hours
Volunteers were the reason EarlyEd was able to establish itself in 1979 as the first generic early childhood intervention service in NSW. Discipline specific early intervention services had been in existence but when Sandra Leonard started the Early Education Clinic in the Baby Health centre at Cremorne it was the only service in the state that catered for children who had all disabilities.
In fact, Sandra could be considered the first volunteer for EarlyEd because when she established "The Clinic", as it was known in those days, she spent many many hours volunteering her time, energy and expertise. She and her very eager band of volunteers (other professionals, parents, friends, friends of friends) agitated, wrote letters, met with all spheres of government officials, with people who could help financially, who could be supportive professionally, went searching for furniture and toys at garage sales, ran numerous street stalls, spoke at numerous Community organizations to gain publicity, and attended local council meetings (especially at North Sydney and Parramatta) so that Early Education could be set up.
Ted Mack, the mayor of North Sydney Council at this time and a firm ally of EarlyEd, has previously commented on the tireless determination of the volunteers who worked to make EarlyEd happen.
Volunteering did not disappear when EarlyEd received their first small government grant from the Department of Childhood and Youth in 1980. There was still a lot to be accomplished. Many families volunteered their expertise and relationships in the community to continue to support EarlyEd financially and in kind. The building of the premises in Rosehill is a good example. That building came about because of the generosity of a family who not only donated a substantial amount of the funds for the building, but also volunteered to oversee and manage its construction and to handle all the legal aspects. Many families have also volunteered their time to organize and run many fund-raising activities for EarlyEd.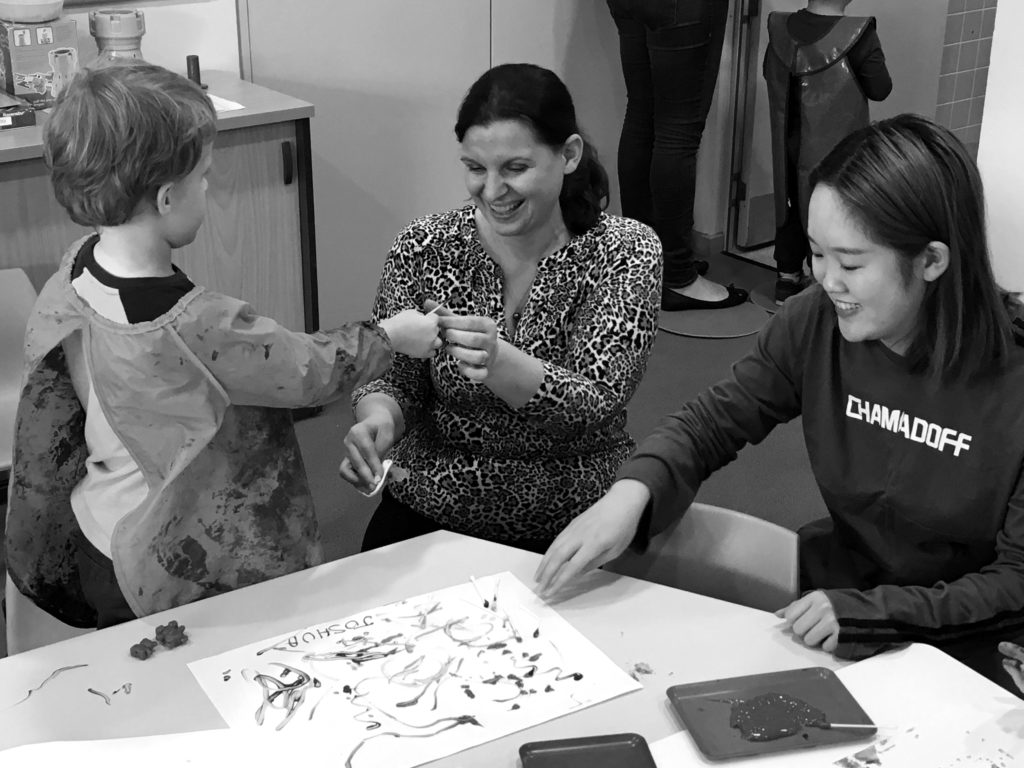 Our present volunteers continue this marvellous tradition. They happily give of their time to assist in the running of first-class early childhood intervention groups such as Early Learner's and Transition to School groups, various Playgroups, and SportEd Groups, help with administration tasks, make visuals, help at functions and corporate Backyard Blitz's.
The Cubby House Toy Library also has a fine volunteering tradition from its days in Dee Why. It too, came into being because of the volunteering efforts of many people including Nan Bosler who saw its inception as a necessary adjunct service for families with children who are disabled and have a developmental delay. It also has had many volunteers who have helped it over the years. Now Cubby House Toy Library is under the umbrella of EarlyEd and complements the aim of providing the fullest possible care for the families associated with them.