thu07oct7:00 pm9:30 pmMore Than Words® by Hanen® - October12 week Wednesday program commences the week of 7th October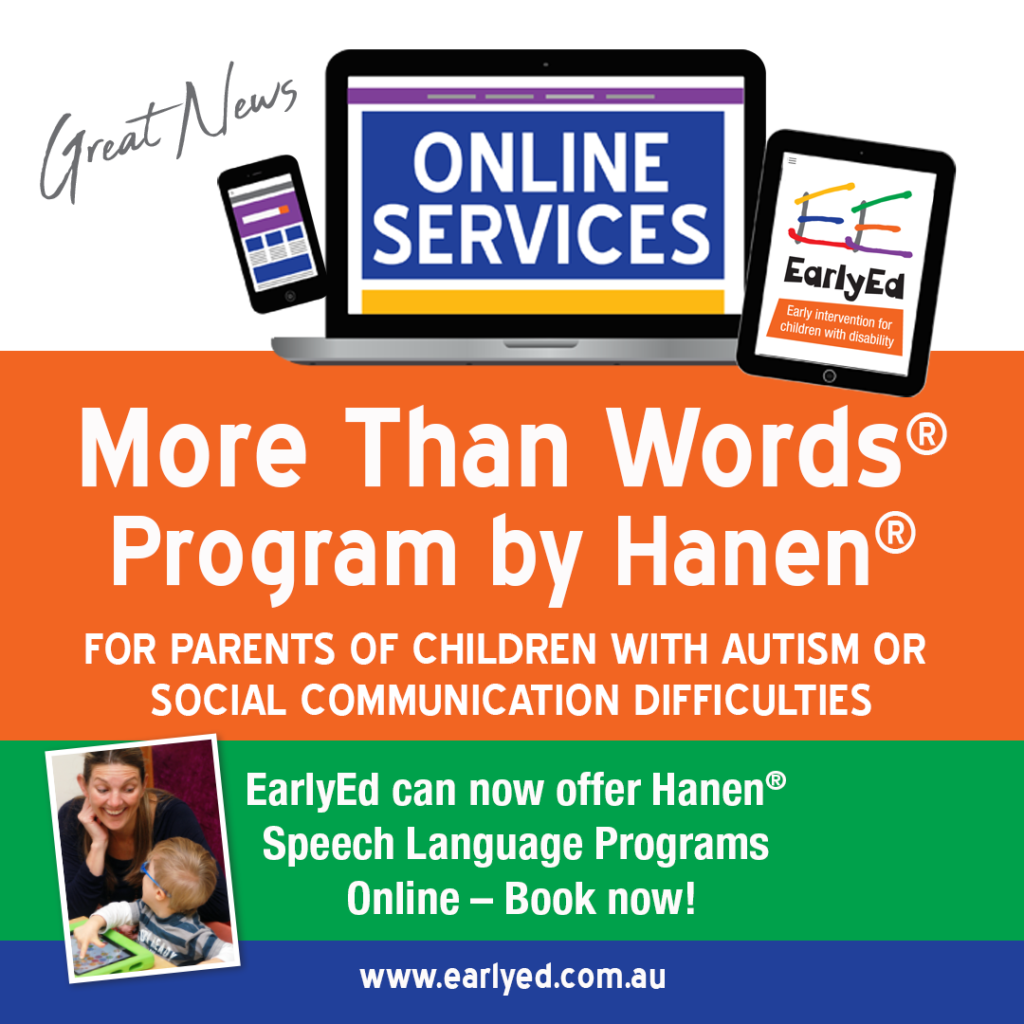 Event Details

More Than Words® Program by Hanen®
For parents of children with autism or social communication difficulties

Any family looking for intensive speech pathology services, can join the next program if it meets their
needs. All you need is a computer or tablet. More Than Words® was designed specifically for parents of
children ages five and under on the autism spectrum and with other social communication difficulties. Addressing the unique needs of these children, the program provides parents with the tools, strategies and support they need to help their children reach their full communication potential. The program is led by EarlyEd's Hanen® certified speech language pathologists. All parent training sessions are online. Video Feedback sessions will be via telepractice unless COVID-19 risks are able to be managed.

The program consists of:
– 8 online parent training sessions in small, personalized groups.
– 1 Individual pre-program consultation for you and your child.
– 3 individual video feedback sessions for you and your child.

12 sessions commencing the week of 7th October 2021.
8 parent training sessions: Thursdays 7–9.30pm, on the following dates:
October 7th, 14th, 28th, November 4th, 18th, 25th and December 2nd,
16th. Dates for the 4 individual sessions to be organised individually.

To book your place or for more information, contact us on (02) 9923 2727.
Families can use NDIS, Medicare or private funding to cover the costs for the full 12 week program.
Time

(Thursday) 7:00 pm - 9:30 pm
Location

Online Service

www.earlyed.com.au