Are you concerned about your child's development?
Talk to EarlyEd for advice and support.
EarlyEd is able to offer you advice and support when you are concerned about your child's development. You can call EarlyEd for information or attend one of our many playgroups where you can to talk to our experienced early childhood intervention team.
Sometimes it is hard to work out if you should be concerned. Sometimes others tell you to wait. The evidence shows that if a parent is concerned and gets help early their child does better than if they wait. If your child needs help you should probably get access to services as early as possible. Children do most of their learning in the early years. By helping children during these windows of learning you are taking advantage of a child's readiness for learning.
Perhaps your child is not talking, walking or playing as well as you think they should. It is better to ask for advice rather than worry.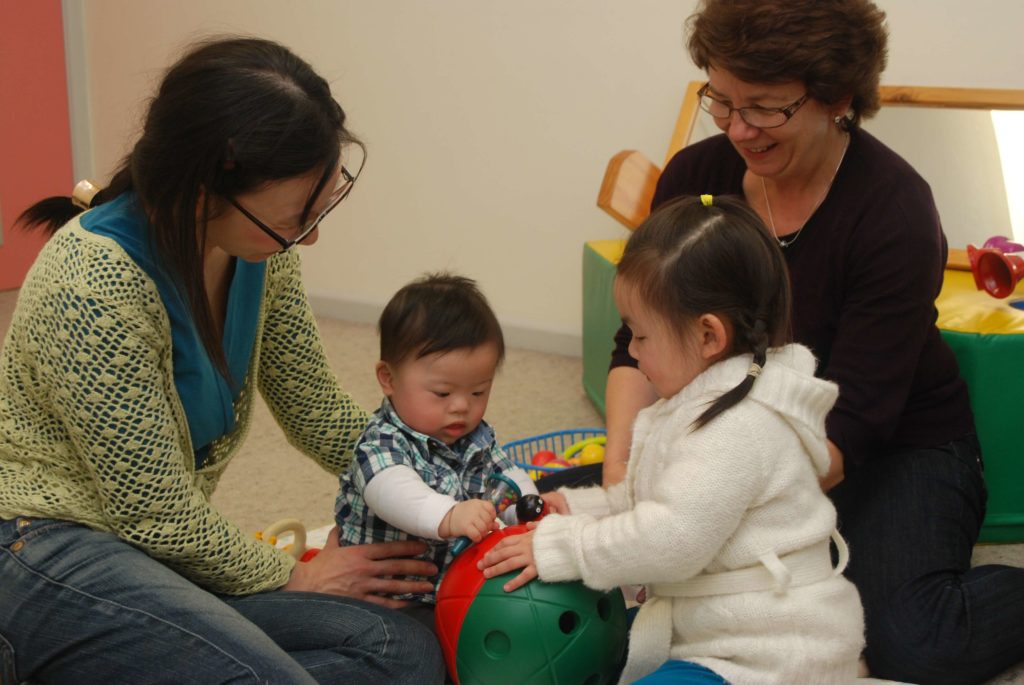 You can receive help in 3 main ways:
Talk to any staff for advice and support
If you call any of the EarlyEd centres the early intervention staff will be able to provide you with advice about where to obtain support for your child. Staff will need to ask you a range of questions to find out about as much as they can about your child's needs.
They may then
refer you onto other services,
tell you where suitable services are in your local community
help you to access the services
help others support your child
perhaps meet up with you and your child.
Join one of our supported playgroups
EarlyEd has supported and inclusive playgroups across Western and Northern Sydney.
During playgroup session you are able to ask questions of the Early Intervention staff and get advice about how to support your child. The playgroup is run in a way that supports all children to play, learn and join in.
Families NSW playgroups operate in Lidcombe, Auburn North and Westmead. Possibilities Playgroups are held at Lane Cove and a MyTime Playgroup is held at Forestville.
Receive NDIS Funded Supports
EarlyEd is a nominated NDIS Early Childhood Early Intervention (ECEI) Transition Provider.
This means that EarlyEd is funded to support you to access the services your child needs and to access NDIS if your child is eligible.
If you think that your child is eligible for NDIS talk to any of our ECEI Transition Providers about what needs to happen before you can get access to an NDIS plan.