Are you concerned about your child's development?
Talk to EarlyEd for advice and support.
EarlyEd is able to offer you advice and support when you are concerned about your child's development. You can call EarlyEd for information or attend one of our many playgroups where you can to talk to our experienced early childhood intervention team.
Sometimes it is hard to work out if you should be concerned. Sometimes others tell you to wait. The evidence shows that if a parent is concerned and gets help early their child does better than if they wait. If you are concerned about your child's development, it is important to check things out early.
Babies and toddlers with developmental delays will need extra help to meet their developmental milestones. At this time, they are learning so much that if they are experiencing difficulties and are not given the help they need their delays may increase. If they receive support they can learn new things and reduce the possibility of further delays or difficulties in learning.
Perhaps your child is not talking, walking or playing as well as you think they should. It is better to ask for advice rather than worry.
Are you concerned about your child's development? Our CEO Kerry Dominish discusses the importance of seeking support early in our blog: Early Intervention for Babies – Why You Shouldn't Wait.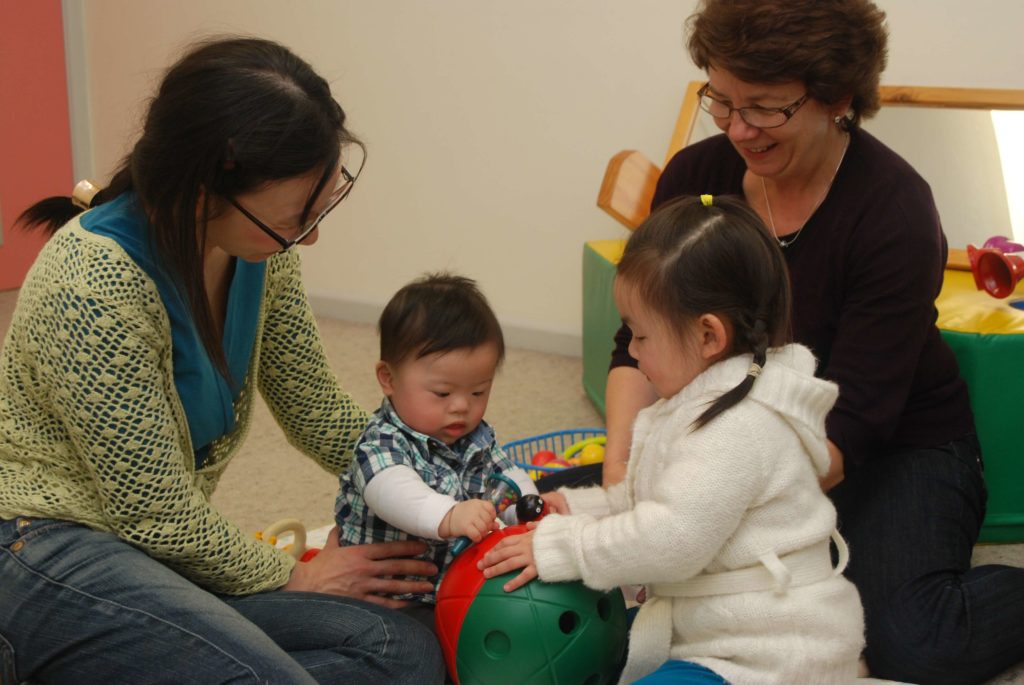 EarlyEd Can Support Your Child and Family:
Call EarlyEd For Advice and Support
If you have concerns about your child's development, our early intervention staff can provide you with advice about where to obtain support for your child. Staff will need to ask you a range of questions to find out about as much as they can about your child's needs.
They may then
refer you onto other services,
tell you where suitable services are in your local community
help you to access the services
help others support your child
perhaps meet up with you and your child.
Join An EarlyEd Supported Playgroup
EarlyEd runs a number of supportive and inclusive playgroups across Western and Northern Sydney.
Our playgroups provide the opportunity for you to talk to early intervention staff and get advice about how to support your child. Our playgroups are run in a way that supports all children to play, learn and join in.
Families NSW playgroups operate in Lidcombe, Auburn and Westmead. Possibilities Playgroups are held at Lane Cove and a MyTime Playgroup is held at Forestville and Kellyville.
Receive NDIS Funded Supports
As a registered NDIS provider, EarlyEd offers family centred early intervention services for children with disabilities or delays in their development, funded by NDIS. If you already have an NDIS package for your child, contact EarlyEd to make an appointment and find out how we can support your child and family. Learn more about the NDIS services delivered by EarlyEd here.
If you are not eligible for funding under NDIS, our services can also be funded by:
Medicare
Private health insurance
Private funding
Learn more about EarlyEd's NDIS services and funding options.
Advice, Support and EarlyEd