Look on this page for links and ideas to keep your children learning and families supported.
Follow us on Facebook and Instagram to find out when new ideas are added or new activities are on.
Check our What's On page for how to join activities.
Need supports? Don't know who to talk to?

Contact us

.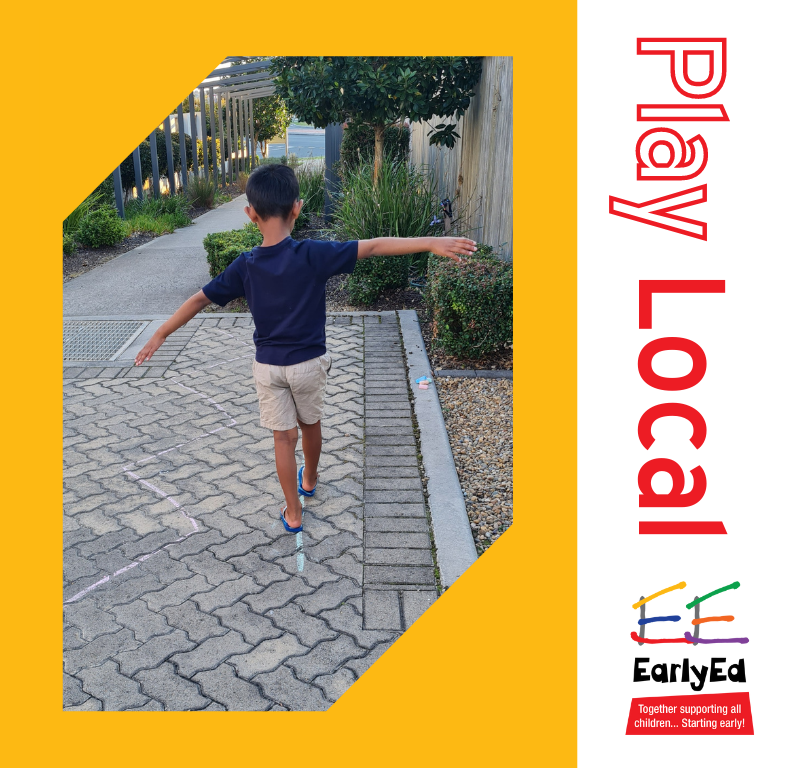 Play Local
Make the most of play outside.
Feel like you want to stay close to home?
Needing ways to play outside at home?
These suggestions, from educators and physiotherapists, will help you understand why the play is helpful and give you ways to adapt it so all children can participate.
Support
EarlyEd now has funding available to support families with advice online.
If is information you need we can help you find out who you should ask. If you are not sure if we can help, call us anyway.
Funding may help you to be able to stay home more.
We can talk to you about what your and your child needs if you are in lockdown.
Fill in a referral and we will get back to you or give us a call.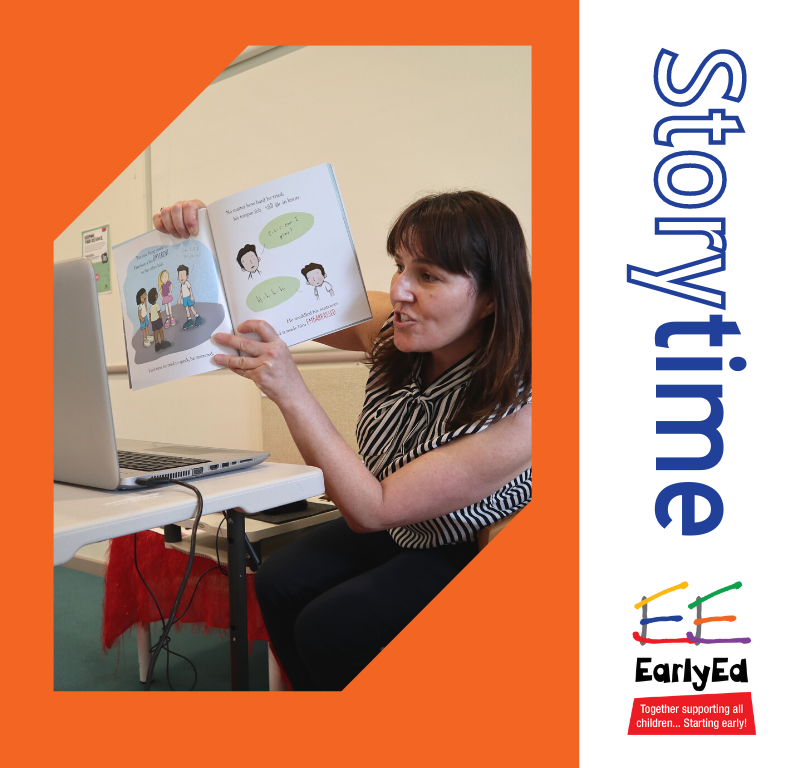 Storytime
Come to our online interactive storytime sessions.
They are not just fun for your child but will help you learn new ways to play with your child.
Your child can really benefit because the story time sessions are supported and interactive session.
Storytime is an ideal way for your child to learn the skills they need to join in play, group time and support language development. Our educators choose books to suit your child's needs and adjust the way they help your child to take part in the story telling. To join an online storytime click here.
We can help you join an outline session if you haven't before. Ask us for help.
Pop-up Chats
Join an online webinar and chat with our educators and allied health staff.
Learn ways to support your child to be learning and ready for school and childcare/preschool.
We will start off the session with activities to do with your child and then parents can ask questions.
Topics will cover maths and literacy around the house, helping children be independent, language development, behaviour support.
This is a chance to get support and learn new things.
Click here
to view the sessions and book a place.
Online Playgroups
EarlyEd has been running our supported playgroups online whenever we are in lockdown. These supported playgroups are just right if you are worried about your child's development or if your child has a disability. The playgroups make learning fun because we adapt activities to suit the individual needs of the children attending and we help parents to support their child so they learn more.
Book in by calling us or filing in

this form

.
Register for any of our online playgroups. They are on Monday, Tuesday & Wednesday, 9:30-10:30am.
Funded by COVID-19 Partnerships Support Grant, NSW Department of Communities and Justice